Currently announced projects.
We can't wait to tell you about some of our next Switchback® projects. Check this page to get the latest updates and announcements and keep tabs on completed projects.
We add more details on our currently announced Switchback® project on a regular basis. We look forward to showcasing some behind the scenes coverage of projects already under way.
Olympic Sliding Center - PyeongChang, South Korea
An incredible new Switchback® ride at the Olympic Sliding Center in PyeongChang, South Korea. This ride follows the path of the Olympic bobsled run from overhead. Riders experience the thrills of a world class sliding center in a special bobsled-themed seat. The ride is expected to open at the start of 2024.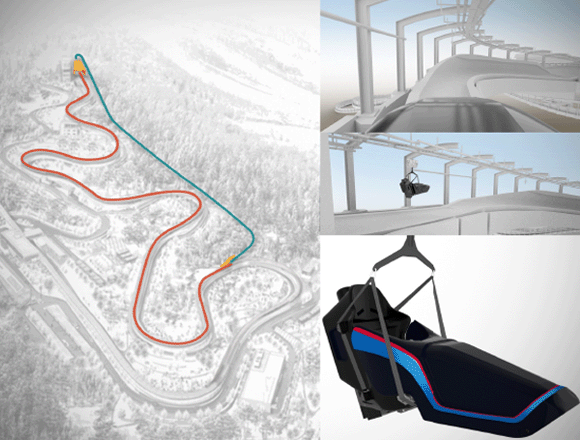 Hanmer Springs, New Zealand
The new Switchback® ride at Hanmer Springs has cleared the final stage of detailed design with construction beginning in early 2023. This 500m ride gives a thrilling journey down the side of Conical Hill. Riders are immersed in the scenery as they leave the ridge and fly through the beautiful native bush below. A truly unique experience in Aotearoa, New Zealand.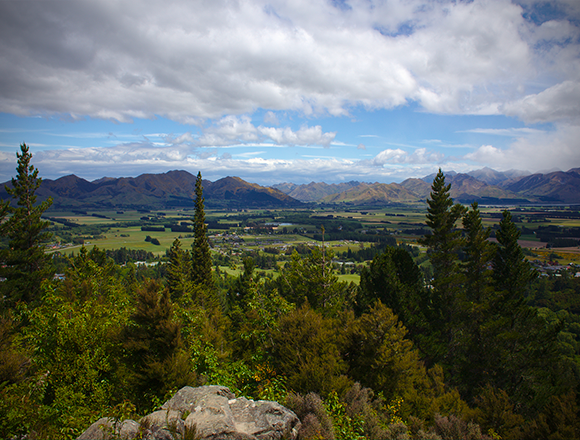 The Flying Ox - Pigeon Forge, Tennessee
Located along a bustling tourist conduit in Pigeon Forge, Tennessee - The Flying Ox unveiled the game-changing cable to rail technology of the Switchback® ride system as the first ever installation. The Flying Ox operates using a gravity-powered trolley with patrons suspended in harnesses. This early gravity-based system has been sunset in favor of the Switchback® P1 & D1 self-powered vehicles.
See the ride